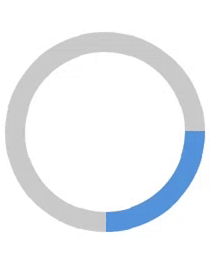 T & C
These terms of service constitute a legally binding agreement (the "Agreement") between ("you," or "your") and KROOZ, Inc.

("KROOZ, Inc."), a Texas corporation established this T&C in governing your use of the KROOZ mobile apps, and or website applications or collectively, the KROOZ Platform.
KROOZ Platform provides a social transportation network where people who seek transportation needs to certain destinations known as ("Riders") can be matched with KROOZ independent partner ("Drivers") who uses their own cars, picked up the rider and drive the rider to his or her destination.
Drivers and Riders are collectively referred to herein as "Users" and each User shall create a User account that enables such User to access the KROOZ Platform.
For purposes of this Agreement, the driving services provided by Drivers to Riders that are matched through KROOZ Platform shall be referred to collectively as the "Services".
You agree, through your use of KROOZ (both web, mobile application, or service), that you will not ABUSE our applications or KROOZ platform, or submit any material which is false, defamatory, inaccurate, indulge verbally or written abusive, vulgar, hateful, harassing, obscene, profane, sexually oriented, threatening, invasive of a person's privacy, or otherwise in violation of ANY law.
This is not only humorous, but legal actions can be taken against you. KROOZ maintained ZERO Tolerance rules.
KROOZ DOES NOT PROVIDE TRANSPORTATION DELIVERY SERVICE, AND KROOZ, INC IS NOT TRANSPORTATION CARRIER COMPANY. NEITHER IS KROOZ A TAXI COMPANY. WE ARE RIDE-SHARE SOCIAL TRANSPORTATION NETWORK COMPANY (TNC).
All KROOZ drivers are solely responsible in obtaining or abiding to any required applicable certification, license, or regulation as posted by their city or state law. All penalties related to traffic and/or parking offences are the responsibility of the KROOZ independent partner driver.
KROOZ, Inc; shall not be hold liable of any independent driver partner violation of such law.
KROOZ DRIVERS ARE INDEPENDENT AND THEY DECIDE WHETHER OR NOT TO OFFER A RIDE TO A RIDER CONTACTED THROUGH THE USE OF KROOZ PLATFORM, AND IT IS UP TO THE RIDER TO DECIDE WHETHER OR NOT TO ACCEPT A RIDE FROM ANY DRIVER CONTACTED THROUGH THE USE OF KROOZ PLATFORM.
HOWEVER; ANY DECISION AGREED BY A USER TO OFFER OR ACCEPT SERVICES ONCE SUCH USER IS MATCHED THROUGH THE USE OF KROOZ PLATFORM IS A DECISION MADE IN SUCH USER'S SOLE DISCRETION. EACH RIDE-SHARING TRANSPORTATION SERVICE PROVIDED BY A KROOZ INDEPENDENT DRIVER TO A RIDER (CUSTOMER) SHALL CONSTITUTE A SEPARATE AGREEMENT (WRITTEN or VERBAL ) BETWEEN BOTH PERSONS.
Payment processing services for [account holder term, e.g. drivers or rider] on [KROOZ] are provided by Stripe and are subject to the Stripe Connected Account Agreement, which includes the Stripe Terms of Service (collectively, the "Stripe Services Agreement"). By agreeing to [this agreement / these terms / etc.] or continuing to operate as an [account holder term] on [KROOZ], you agree to be bound by the Stripe Services Agreement, as the same may be modified by Stripe from time to time. As a condition of [KROOZ] enabling payment processing services through Stripe, you agree to provide [KROOZ] accurate and complete information about you and your business, and you authorize [KROOZ] to share it and transaction information related to your use of the payment processing services provided by Stripe.
By creating your User account and using the KROOZ Platform, you solely acknowledge that you understand this Agreement and accept all of its terms.

IF YOU DO NOT AGREE TO BE BOUND BY THE TERMS AND CONDITIONS OF THIS AGREEMENT, YOU MAY NOT USE OR ACCESS THE KROOZ PLATFORM OR THE SOCIAL TRANSPORTATION NETWORK THAT HE OFFERS.
---