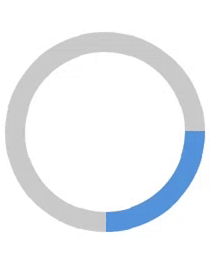 DRIVE your car with KROOZ
Download KROOZ DRIVER Apps
As a TNC Driver where you go from here is your choice - however, we hope you'll choose Krooz. Here's why we think you'll like us better...
Stable Company — Krooz® is born to exceed the transportation network industry. Our drivers can accept RIDE and DELIVERY from krooz driver app.


Annual Profit Share — Krooz offer 20% annual net profit share to all active drivers. The first TNC company that consider sharing its profit with drivers.


Innovation — We've created unique and innovative TNC app features to enhance and monetize your driving experience with us. See features below.


SAFE RIDE — This security feature created by KROOZ® is to ensure that riders always enter the right Krooz vehicle. When a customer request a ride, the driver accept the ride. When the driver arrived the customer pickup location. A notification is sent to the rider that the driver has arrived, the notification will include a numeric security code number example XXXX

Now, when the driver picks up the customer or rider. The rider must give the security code number XXXX received to the driver. So, the driver will need to enter that security code into his or her KROOZ Driver app before able to START THE RIDE.

When the driver clicks START RIDE, the system will prompt him or her to enter the rider security code number. Until the code is entered the ride won't start. And when the code is entered accurately the ride will start and the message "Your Security Code Matched Successfully" will be displayed on both driver and rider Krooz app screen. KROOZ USPTO Utility Patent.


TAG — This Krooz® unique feature enable rider TAG his/her favorite driver and ride request is sent to the driver as priority. KROOZ USPTO Utility Patent.


SOS — This Krooz® SOS panic button can be pushed by rider or driver to initiate 911 in case of emergency during the ride. KROOZ USPTO Utility Patent.


STOP & WAIT — This Krooz® unique feature enable driver to earn more money when asked to stop and wait during the ride. KROOZ USPTO Utility Patent.


Meter Style Driver Rating — Krooz® unique and stylish driver rating and review feature that can be move with a fingertip. KROOZ USPTO Utility Patent.


Friends & Family Follow — For emergency and security purpose, this Krooz® unique feature enable rider add contacts from their phone when he/she generate the ride request, and SMS notification message are sent to the contact when the rider board or arrive destination. KROOZ USPTO Utility Patent.


OUR DRIVER'S ARE HIGHLY PAID KROOZ is taking the TNC and ride-share services to new heights and ensuring drivers go the extra mile when it comes to meeting customers satisfaction. Our drivers are highly compensated and always wily to render the best service and respect our kroozers deserve. In addition to driver high compensation; Get paid by referring customers to krooz, complete 100 trips and get paid $150 extra. Also, refer a driver with your personalize driver referral code and take home $150 when he/she completes 150 trips.



KROOZ Driver earn 85% pay per the ride fare or delivery fee charged to the customer in each of the krooz vehicle type. The 85% earning paid to drivers are calculated as follow.
Ride Service
BASE FARE
COST PER MILE
COST PER MIN
STOP & WAIT (if applicable)
CANCEL RIDE (if applicable)
NO SHOW: (if applicable)
AIRPORT FEE (if applicable)
TOLL (if applicable)
Delivery Service
PICKUP FEE
DROP OFF FEE
COST PER MILE
COST PER MIN
EXTRA PACKAGES FEE (if applicable)
AIRPORT FEE (if applicable)
CANCEL PICKUP (if applicable)
TOLL: (if applicable)
Additional Pay Incentives
+ Tips (Krooz driver's get 100% of tip received per ride - It's your money, Keep it all).
With Krooz Delivery service tip is mandatory. However, in krooz ride service tip is an option.
Defination
STOP & WAIT (KROOZ drivers earn extra money if asked by rider to stop and wait at any given time during the trip) .
KROOZ drivers earn money if customer "Cancel Ride or Delivery Pickup" after the driver has been dispatched. KROOZ pays drivers "NO Show" fee if the rider didn't show-up at pickup location.

Please understand the Admin fee paid by customer is not calculated in the ride/delivery fee, that is a flat admin fee each customer pays for using Krooz platform.

---